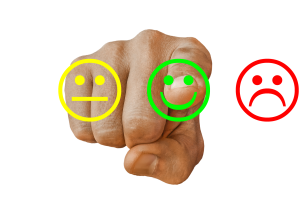 Anthony is a stand-up guy. He will go above and beyond to help you succeed in either getting your mortgage or your refinance. I would highly recommend him for all your mortgage needs.
I highly recommend Anthony and his Staff. They were a pleasure to work with and very knowledgeable. This was the 4th home we have purchased for our family and the process was never as simple as it sounded. With I3 Lending and Anthony we had no issues and closing went as planned.
USER82556867
Apopka, ORANGE FL 32712
__    
I was very satisfied and impressed with i3 Lending's expedited closing of my house! I would strongly recommend i3 especially if you need to close really fast.
I was very satisfied and impressed with i3's expedited closing of my house! I would strongly recommend i3 especially if you need to close really fast.
I had a very tight timeline because I travel for work. He was on top of everything and we met the timeline. He overcame all the 'little issues' the banks get snagged on. The major banks didn't have good interest rates, or had issue with my VA loan and my travel for work. He came through and fixed the VA issue, got me a better interest rate, and their VA initiation fee was lower! I can't say enough! Yes, I sent him a little gift!
ZUSER20150225173118888
Orlando, ORANGE FL 32827
__    
Josh Goff was wonderful to work with. He exemplifies what customer care is all about. From the very start, his advice, empathy and industry knowledge was clearly evident to us. We were fortunate to have him in our corner throughout the entire process.
VERONICAVC81
Kissimmee, OSCEOLA FL 34744
 __   
I've had the pleasure of working with Warren on my own financings and on behalf of clients and family. Warren is a gem – he cares about every aspect of the closing and devotes attention to detail. He is extremely knowledgeable about the market and has access to highly competitive rates.
Golf was great thought out the process. Very knowledgeable about the loan and very understanding in the complexity of our needs. Always available to answer our many questions, extremely patient and worked quickly to make sure things were in order and on time for our closing. Thank you for all of your help with our refinance.
MARIA & TOMMY V.
Boca Raton, PALM BEACH FL 33431
 __   
Warren delivers! He is unstoppable, does a great job, and gives time and effort to get us the best loan. We are very happy and satisfied. Will reconnect to friends and family!
Just closed on my own home with Joshua and had a great experience. Not only did he help me and my family gets the right mortgage for us, but he was also quick to answer and return phone calls, easy to get explanations from, and was able to close us quickly. You really can't go wrong with Joshua and I'd recommend him to anybody interested in getting financed for a home.
He took his time in explaining everything to us. Buying a home can be scary and I had endless questions. Always available no matter what time of day. He seems to know every aspect of his work and the area we were buying. He was very thorough. We felt confident working with Mr. Parks.
Joshua was absolutely great from start to finish. Both my husband and I are self-employed which can make financing incredibly difficult but not only was Joshua's company able to get us approved, but also closed on the date we had put in the contract – no extensions needed! His communication was top notch, responding by calls, emails and texts depending on the situation. Explained everything clearly, and was just generally funny and pleasant to work with. Having worked in real estate for over a decade, I have worked with tons of lenders and Joshua is one of the best!
It was very pleasant experience working with Joshua to secure my mortgage refinance. He is very well organized and is able to explain each step in as much detail as you need. He provides frequent updates on progress and always let us knows the timing of next steps. There were no hick-ups with the application process and he was courteous and professional. I would highly recommend Joshua Parks.
1,702 total views, 10 views today